FAQs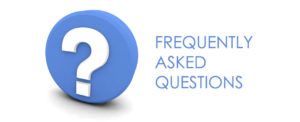 How often do you update the site?
We update the site twice a day to provide fellow Feuders with the most comprehensive solutions guide out there! However, please keep in mind that we have full-time jobs and are always looking for extra help if anyone is interested!
Are the answers just for Facebook?
NO, the answers work for all of the iWin Family Feud game websites and applications (We are NOT affiliated with them in any way but love their games!). We only play our games on Facebook hence the name in our URL and site title.
I can't read the screenshot or it is blurry!
If you run in to this problem, all you need to do is click on the actual screenshot and it will enlarge. We apologize about some of our old screenshots not being the best quality but we think it gives our website character and shows how far we have come since starting 🙂
Is there an advantage to bookmarking the website and or registering as a subscriber?
There is a great advantage to bookmarking our website and or registering! We update content daily but the search engines such as Google take between 24-48 hours to process our new content and make it searchable. Bookmarking/subscribing eliminates that time as you will be able to view all of our new content immediately after it is posted!
Can we advertise on your site?
Sure, we have plans starting as low as $200 a month! We ask that you make your own ads and that they be family friendly. E-mail us if you are interested and all details can be discussed there